WHO WE ARE
The Livermore-Pleasanton-Dublin Branch of AAUW, is one of over 1000 branches nationwide, representing more than 100,000 members who seek personal lifelong development and advocate social change and public policy consistent with gender equity.
Executive board meetings are held monthly on the first Wednesday and are open to all members. A monthly newsletter, The Grapevine, is sent to all the members and informs them of the monthly program, interest group meetings, and other activities.
Funds are raised during the year for Scholarships, the AAUW Fund, and for Tech Trek – a one-week summer camp at Stanford University.
NEWS AND UPCOMING EVENTS
News flash–The deadline for submitting an application for a Local Scholarship has been extended to June 15, 2019. 
Join us on Friday, May 17, 9:30 AM, for a visit to the Ruth Bancroft Garden and Nursery, site of the largest collection of succulents from around the world.  Meet at the Pleasanton WalMart parking lot (east side across from the entrance) to carpool up to the Garden in Walnut Creek.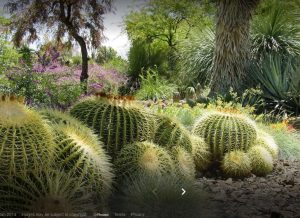 There will be a tour of the Gardens with a docent, followed by lunch in Walnut Creek.  If interested, contact Maria Kennedy at program@aauw-lpd.org.
It's now time to renew your membership!  Use the 2019 Membership Renewal Form or visit our Membership page for other optioins.
Donation letters for the branch's local scholarship program have been mailed to all members.  Please consider making a contribution to help women in their last two years of college.  Last year, $6,000 was raised, and we would love to meet or exceed that this year!  The 2019 Scholarship Application (Final)  is now available.  Questions may be directed to
scholarshipapp@aauw-lpd.org .
Volunteers are needed for the STEAM Divas event on March 23, 2019, both for preparation and on the day of the event.  Contact Roz Wright if you are interested in helping out.
The branch will be voting on a bylaws change at the Annual Meeting in April.  See the March Grapevine for the proposed change.
Members, please note that the branch newsletter, The Grapevine, will start coming to your email inbox from the address aauwlpdbranch@gmail.com.  The newsletter will be attached.  Please open it up and enjoy all of the valuable information inside.
ON OUR WEBSITE
Check the Calendar for upcoming branch events as well as other events of interest to members.
AAUW's new report on women and student debt is now available. Visit https://www.aauw.org/research/deeper-in-debt/ for more information.
Upcoming events in the next 7 days are highlighted in the right column. Check our calendar for MORE events. For more information about our branch, download our Branch Brochure . See our membership page to learn how you may join our branch.