WHO WE ARE
The Livermore-Pleasanton-Dublin Branch of AAUW, is one of over 1000 branches nationwide, representing more than 100,000 members who seek personal lifelong development and advocate social change and public policy consistent with gender equity.
Executive board meetings are held monthly on the first Wednesday and are open to all members. A monthly newsletter, The Grapevine, is sent to all the members and informs them of the monthly program, interest group meetings, and other activities.
Funds are raised during the year for Scholarships, the AAUW Fund, and for Tech Trek – a one-week summer camp at Stanford University.
NEWS AND UPCOMING EVENTS
Show your spirit at our College School Party on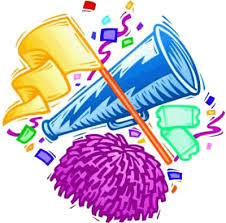 Saturday, January 26, 4 – 6 PM.  Bring some wine or cheese to share.  Spouses and guests  are welcome!
It's time to make your reservations to attend the AAUW Fund Luncheon on Saturday, February 2, in Fremont.  The luncheon is organized by the Fremont and Hayward-Castro Valley branches and will feature Louise Ly, a Ph.D. candidate at UC Berkeley.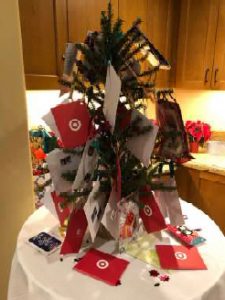 Thank you to everyone who contributed
a gift card at the December event.
$1800 was raised for victims of the recent fires!
Volunteers are needed for the STEAM Divas event on March 23, 2019, both for preparation and on the day of the event.  Contact Roz Wright if you are interested in helping out.
Members, please note that the branch newsletter, The Grapevine, will start coming to your email inbox from the address aauwlpdbranch@gmail.com.  The newsletter will be attached.  Please open it up and enjoy all of the valuable information inside.
ON OUR WEBSITE
Check the Calendar for upcoming branch events as well as other events of interest to members.
AAUW's new report on women and student debt is now available. Visit https://www.aauw.org/research/deeper-in-debt/ for more information.
Upcoming events in the next 7 days are highlighted in the right column. Check our calendar for MORE events. For more information about our branch, download our Branch Brochure . See our membership page to learn how you may join our branch.