LOCAL SCHOLARSHIPS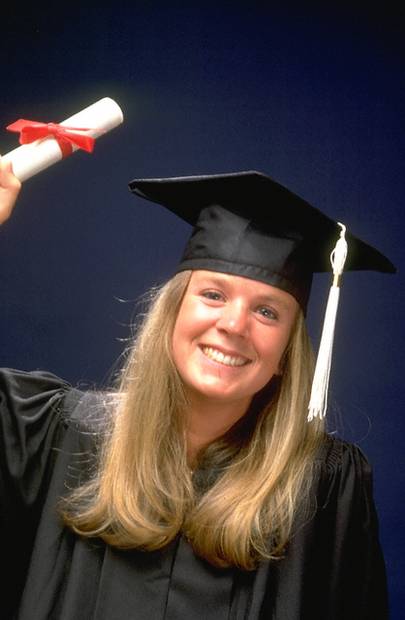 Note–applications for 2018 scholarships are now available.
The LPD AAUW Local Scholarship Foundation is a project of the Livermore-Pleasanton-Dublin Branch of the American Association of University Women. The Foundation awards scholarships to qualified applicants each year who will be either juniors or seniors in college during the upcoming academic year.
The LPD AAUW Local Scholarship Foundation is a 501(c)(3). Most fundraising is done within the branch through an annual non-event.
Scholarship Fundraising
Each year we have a non-event fundraiser, giving you the opportunity to donate to a good cause without purchasing a ticket, buying a new outfit or leaving your home. The themed fundraiser letter offers suggested donation amounts based upon activities or interests you might actually want to purchase or bid on if you were attending an actual fundraiser. Anyone can donate. Membership is not required! Donations should be made to AAUW/LPD Local Scholarship Foundation. Contact our fundraising event chair to make your non-member donations.
2017 Recipients
The AAUW L-P-D Foundation for Education has chosen three outstanding local women as recipients of their annual scholarships.  The scholarships are available to women who have attended local high schools or are residents of Livermore, Pleasanton, Dublin, or Sunol, and are of junior or senior standing in college.  This years awardees are:
Cassandra Stanley
Cassandra is going to Portland State University. She is a Tech Trek graduate and while at the  camp she realized that she wanted to pursue engineering. Cassandra is working with Engineers Without Borders to build a solar powered energy system to be used in Ethiopia. Regarding this award, she stated, "thank you for investing in my education."
Lauren Caldwell
Lauren attends Colorado State University, Department of Education with a Biology Concentration.  She believes in actively helping others and has volunteered as a teacher at a horseback riding center and with other animal therapies for the special needs community. Lauren wants to become a Biology teacher and open up curious minds. She is "humbled beyond words" to receive this award.
Britney Cooper
Britney is enrolled at U.C. Berkeley, majoring in Rhetoric with a long-term goal of becoming a university professor. She has volunteered and worked for Valley Humane Society in Pleasanton. She's been a Recreation Leader and Marketing Coordinator for the city of Pleasanton. UCB has
granted her a year-long research project through the Honors Program. One of Britney's instructors stated that she was a 'credit to the Rhetoric Department and to the City of Pleasanton.' Britney stated she is "honored to receive our scholarship."
AWARDS
Each year our branch honors a student graduating from Las Positas Community College and transferring in pursuit of a bachelors degree with the LPD Tribute to Excellence Award. The award recognizes significant academic excellence, completion of 60 units, and community involvement. The award winner is chosen by the Las Positas faculty.  Our branch has been giving it since 1990.
Jennifer Sarkany is our 2017 Las Positas College Tribute to Excellence Award Winner. Jennifer has a 3.68 G.P.A. and, according to one faculty member, is an excel- lent student. She plans to transfer to a four year college soon and work her way to ultimately becoming a doctor. She has been very active in student government and served as an officer of two honor societies. She even served a s a student senator on the Chabot-Las Positas College Board. She admits that she
has a disability and says that she decided to go to college even though that was not traditional in her family.
In order to further her education one summer, Jennifer raised nearly $2000 to buy medications and volunteered her time at a clinic in Honduras. While there she and other students from the University of Pacific and Chabot College helped fill prescriptions, assisted dentists, took patients vital signs and helped in the Gynecology Department. They served more than 700 patients. This convinced her that she wanted to be a doctor. So when she returned to Las Positas she started working toward earning two certificates – one as an EMT and one as a certified nursing assistant, so that she could earn a living while continuing with her education.
We congratulate Jennifer for coming this far and hope she will keep in touch with our branch as she works toward her goal.