ENDOWED SCHOLARS/PROJECTS
AAUW's fellowships and grants are supported by endowed funds – only the interest from the principal in each fund is distributed annually to support scholars, research, and community grants.  The endowments are named to honor an AAUW member. Four of our branch members have been so honored. Below is information about the latest recipients of these grants/fellowships.
If you'd like a description of each award, requirements, how to apply for any of these awards and their deadlines, click on the award type at the beginning of each entry.
JOAN KAVANAUGH ZEHNDER INTERNATIONAL FELLOWSHIP.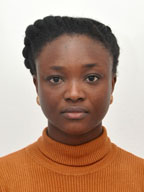 Priscella Asman is a Ph.D. fellow from Ghana studying at the University of Houston in Houston, Texas, working in Biomedical Engineering. She has pursued engineering, focusing on biomedical instrumentation for the innovation and prototyping of medical devices. From her first heart sound analysis prototype to her current endeavor, she has enjoyed brainstorming and working as a team. She hopes to continue this knack for building things during her grant year to introduce to the biomedical and medical world her novel product for improving analysis of brain sensory mapping.  Read more about her.
ANNE LES AMERICAN FELLOWSHIP.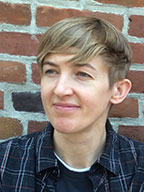 Colby Lenz is a Ph.D. Fellow specializing in American Studies at the University of Southern California in Los Angeles, researching criminalization, gender violence, and social movements in California. Her studies focus on life and death-term criminal sentencing and the ethical contradictions and social movements that emerge from these conditions.Her analysis includes women incarcerated in California. Read more about her.
LPD BRANCH/DAWN GORDNER CAREER DEVELOPMENT GRANT.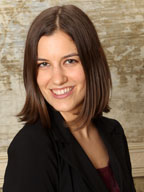 Andrea Morgan, is pursuing concurrent MS. Degrees  in public policy and environmental engineering at the University of California, Berkeley. Her work focuses on air quality and addressing hot spots of air pollution. Prior to attending graduate school, she was an environmental engineer at the U.S. Environmental Protection Agency for five years, where she worked on air quality and environmental justice issues in the Midwest. If you're on LinkedIn, read her profile.
LPD BRANCH/PATRICIA ANN MANN COMMUNITY ACTION GRANT.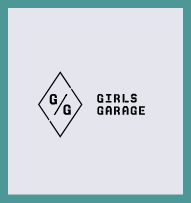 Emily Pilloton is director of the Project H Design – Girls Garage: Young Women's Design and Building Institute in Berkeley, California. The mission of the Institute is to accelerate creative and technical skills and career pathways for teenage girls who lack access to those opportunities in their own schools and communities. The program connects design and building to activism and impact, challenging girls to use their newfound skills to make tangible change by building real-world projects for community clients.Read more about the project at their website.